Employee Spotlight – Christine Tyrrell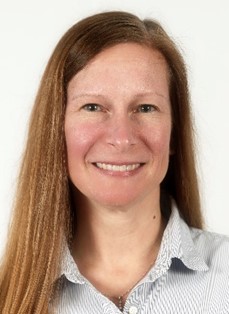 Christine Tyrrell, Sr. Project Manager, PMP
Wycliffe Technologies would like to take this opportunity to recognize Sr. Project Manager Christine Tyrrell, PMP for all her accomplishments here at Wycliffe. Christine is a Veteran Project Manager with 17+ years of Experience managing technology systems Installations for some of the area's most notable projects.
Background
Christine holds a Master's in Business Administration; and holds her PMP Certification. If you have worked with Christine, then you know she is a true professional that brings a high degree of expertise and professionalism to all her projects. She has a strong ability to overcome challenges exceptionally well. Christine understands the benefits of building strong long lasting customer relationships which promotes customer loyalty. She is regarded as an expert in her field by her co-workers and clients alike. We often receive accolades from our clients reminding us how well Christine performs on the projects she is assigned.
Notable Projects
Christine has managed large scale Smart Building Technology projects for end users like Washington Metropolitan Area Transit Authority in Washington, D.C. Maryland Live Casino in Odenton, MD, City Center in Washington DC, Baltimore Washington Thurgood International Airport, Southwest Terminal Expansion and the U.S Dept. of Transportation Federal Highway Administration in Herndon, VA.
Interests
When she able to take a break from managing key projects for Wycliffe, she enjoys Traveling, Hiking, Biking, Kayaking, Gardening, Concerts, and Book Club. In addition, Christine is a certified Rescue Dive.
Contact us and our experts.
We are ready to review your technical needs and find a solution.