Employee Spotlight – Vanessa Bernot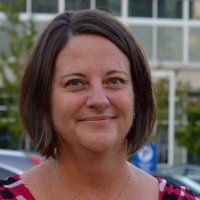 Vanessa Bernot, Contracts Administrator
Welcome Stephanie "Vanessa" Bernot to the Wycliffe Technologies Team! Vanessa is a strategic, and resourceful leader with experience in various industries including public, private, civilian agency and military. Vanessa's role at Wycliffe is to administer contracts between Wycliffe and it's Vendors and Subcontractors ensuring all contract deliverables are met. In addition, Vanessa plays a a key role in our Insurance compliance and Bonding program efforts. She always offers to jump in on any task or project anyone is working on. She is a true team player! Welcome to the Team Vanessa! We are so glad to have you!
Contact us and our experts.
We are ready to review your technical needs and find a solution.