Our members turn their talents and dedication to the Local Union Hall to upgrade and improve our conference rooms and fixtures.
Every day Local 26 members take to construction sites all over Maryland, Virginia, and the District of Columbia improving, modernizing, and beautifying the region they call home. It is gratifying knowing that you've made a positive impact on your hometown and subsequently your family, friends, and neighbors. Perhaps the only thing more gratifying would be working on the actual building you call home. For Local 26 members working for Wycliffe Technologies this past year, it was a true labor of love—and pride—to be upgrading significant portions of the electrical system at our Local 26 Union Hall in Lanham, MD—home to over 10,000 members and their families.
Wycliffe Technologies specializes in smart building technologies such as security systems, communication networks, building automation, emergency notification and more. Wycliffe has brought their talents to a broad range of industries including health-care, education, finance, hospitality, tele-communications, and even the government.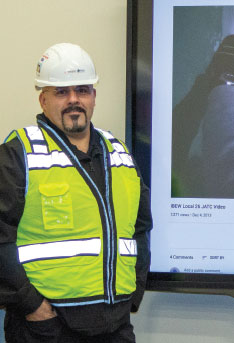 Operations Manager Antonio "Tony" Araujo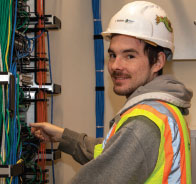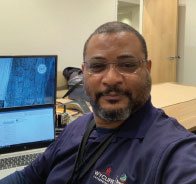 Foreman Sydney Mortiniera
From July 2020 through August 2020 talented Local 26 members working for Wycliffe Technologies upgraded two conference rooms in the Union Hall, installing new state-of-the-art audio-video systems.
Under the leadership of foremen Sydney Mortiniera, John Molnar, Mark Dey, and Morris Eaton, over 100 manhours went into the work at the Hall. All of the electricians on site were BICSI certified. In each of the conference rooms, old equipment was removed and new equipment installed, including new 86" displays, HD cameras with 12x zoom, ceiling-mounted drop-down microphones, and touch-screen phone systems. The new audio-video systems were then tied into the building's existing electrical and computer systems.
While this project was not large in scale, it was, however, extremely important to the Union Hall and our officers' ability to lead the Local. The project was slated long before the pandemic hit but with COVID-19 bringing our way of life and our way of doing business to a halt, this project took place at exactly the right time and it took on great importance.
The size of our jurisdiction and our numerous satellite offices have long made it necessary for our main Hall in Lanham to be able to connect to our officers working out of our other offices, but the pandemic has further limited our abilities to be in person around our jurisdiction. This new audio-video system has enabled Local 26 to continue business as usual despite the enormous challenges posed by COVID-19. With the pandemic changing the workplace (and daily life!) almost hourly, our updated and enhanced AV systems in our conference rooms are allowing us to make immediate decisions and troubleshoot on behalf of our members.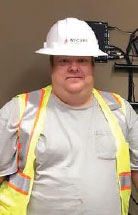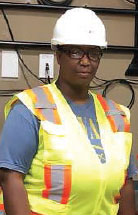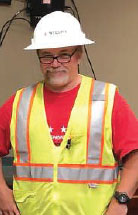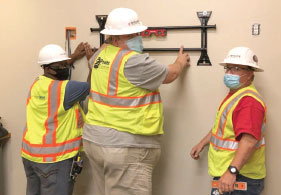 Jasmine Gray, Forman Morris Eaton, and Foreman John Molnar
Based on the success of the work performed by our members working for Wycliffe Technologies, upgrades to the AV systems in our satellite offices will also soon be underway.
In a year that has been anything but normal, the Local 26 members working for Wycliffe Technologies managed to be business as usual—while adjusting and adhering to COVID-19 safety guidelines, of course—and delivered Local 26's trademark high level of quality and craftsmanship on the place we all call home. It was an honor for these members to apply their skills to a building that means so much to our entire Local Union and it was an honor for Local 26 to have its building in the caring hands of some of the finest electricians anywhere.
Contact us and our experts.
We are ready to review your technical needs and find a solution.