Wycliffe Technologies is a provider of comprehensive Access Control products and solutions to help you protect your physical and digital assets from curb to core at one site or one thousand sites. Access Controls Systems have evolved to include better end to end encryption, Cloud hosted, integration with other systems, workforce compliance enforcement, and mobile credentialing to name a few. Whether its two to two thousand doors, Wycliffe Technologies can design and integrate a tailored solution for your business or government agency.
Compliant with the Federal Identity, Credentialing, and Access Management (FICAM) end-to-end approval testing, the vendor PIV solution is a Physical Access Control System (PACS) designed to meet the requirements of the FIPS 201-2 standard.
Vendor's market-leading access control system utilizes a single management platform enabling easy implementation of a FIPS 201-2 system. Efficient architecture is a key feature of the vendor PIV Solution, providing a cost-effective platform to install, configure, and maintain.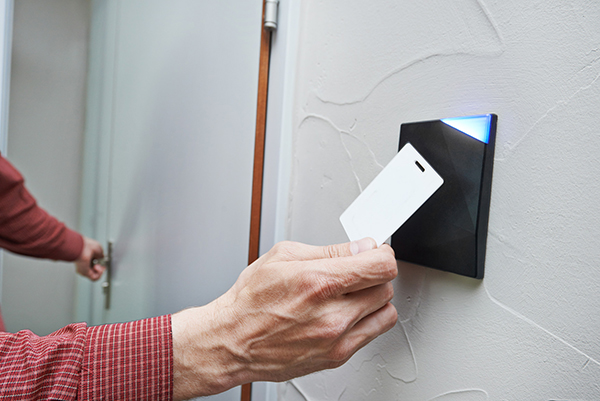 The first compliant PIV Solution to:
Be approved without the use of additional hardware components – PKI authentication capability is built into the 6000HS PIV controller
Be the first manufacturer to meet the read range requirements of the FICAM testing program, surpassing the 3.5 cm distance.
Up to 50% cost saving on green-field installations
By combining access control and identity management checks, vendor reduces the installation costs for green-field sites by up to half when compared with competing FIPS 201-2 systems.
Single management platform – simple and effective
Central to the solution is the vendor Command Center Software that works seamlessly with the user's Public Key Infrastructure (PKI).
Cybersecurity
Developed with full recognition of the crucial need for security against cyber-attacks, vendor use industry best practise standards for encryption and authentication of all communication links.
Future Proofed
All vendor PIV hardware is field upgradeable, future proofing your investment and covered by our vendor 5 year warranty.