NECA 2021 Annual Gala Event at the National Observatory D.C.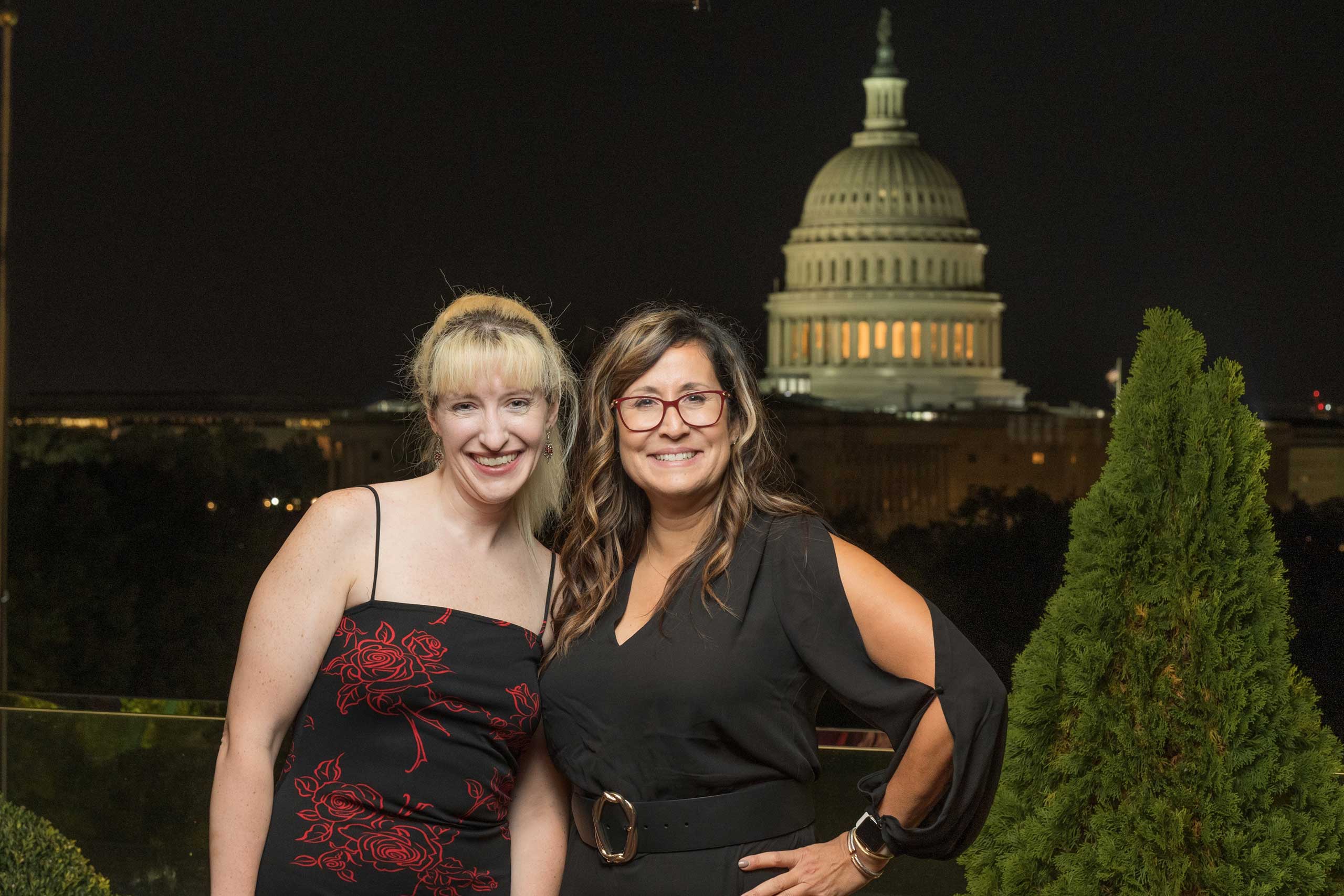 CEO Barbara Wycliffe on the right and Sr. Staff Accountant Sarita Deneen on the left
It was Ladies Night Out for Wycliffe Technologies' CEO Barbara Wycliffe and Sr. Staff Accountant Sarita Deneen who attended this year's Gala Event for the Washington DC Chapter Members of the National Electrical Contractors Association (NECA). To learn more about Wycliffe Technologies and our association with NECA please visit us at www.wycliffeinc.com and wdcneca.org.
Wycliffe Enterprises, dba Wycliffe Technologies (WT) is an 8(a) graduate, Hispanic American Woman Owned Small Business Ent. (SBE) certified with MDOT, DDOT, MWAA, and WMATA. WT provides both Commercial and Government compliant Installation, Programming, and Maintenance of Communications (Div. 27) and Electronic Security (Div. 28) Systems.
WT is poised to help our clients succeed with the advancements in the Technology Industry Outlook for Emerging Electronic, Physical, and Visual Security needs. The growth in the electronic security systems market is driven by the increasing smart cities, rising incidents of security concern, visual monitoring of safety protocols in the environment and public arenas, improvement in network infrastructure and technologically advanced security products. Further, the rising demand for CCTV cameras & video surveillance system and investments by government in security projects are boosting the growth of the global electronic security systems market.
Contact us and our experts.
We are ready to review your technical needs and find a solution.