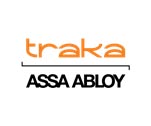 This month's Product & Solutions section we Feature the Traka Key Management and Intelligent Locker Solutions. Wycliffe has recently deployed a Traka Key Cabinet with an integrated PIV reader. Wycliffe was the first Gallagher Channel Partner to integrate a Gallagher PIV Reader with a Traka Key Cabinet. Gallagher PIV Solution was featured in the March 2021 Issue.
The Traka Key System has four series of Key Cabinets to accommodate any number of keys and users. The Traka 21, S, L, and M Series. We are featuring the "S" Series.
S-Series cabinets are available with 10 to 60 keys and may be locking or non-locking or mixed. Systems may be easily upgraded in modules of 10 key positions. Extension cabinets may be purchased to extend the number of keys managed by a single system to 540 key locations. Networking allows unlimited keys to be managed. S-Series include the full range of Options and Accessories available on M and L Series cabinets.
Traka electronic lockers make it easy. Traka intelligent lockers solve organizational issues by firstly controlling who can gain access to Airwave Terminals, and then secondly with RFID tagging, auditing when the handset is taken. This ensures full compliance with the Airwave Code of Practice.
Contact us and our experts.
We are ready to review your technical needs and find a solution.